Visit and enjoy downtown Savannah at the beautiful Foley House Inn. A 19 room Savannah Bed & Breakfast located in the exact center of downtown Savannah.
This beautiful historic property is your home oasis when visiting the downtown Savannah area. The Historic District of  downtown Savannah is the heart of one of the most beautiful cities you can imagine. For example, it has cobblestone streets, stunning gardens, and tree-shaded parks drizzling with Spanish Moss. Downtown Savannah has a riverfront area full of shops and restaurants.
There are so many amazing sides to Savannah for you to explore and enjoy. And the Foley House Inn is right in the middle of it all! We are located directly off Chippewa Square, which lies at the center of the Historic District. When you stay here as our guest, you have premier access to everything Savannah has to offer.
Whatever you're looking for, our concierge team is ready to make recommendations and put your getaway itinerary together. All you have to do is ask! Whether you're researching possibilities in advance or you find yourself in an "I'm here, now what?" situation, we've got your trip planning needs covered.
Lovers Love Savannah
Most importantly, there's a reason lovers love Savannah. This place has an undeniable grace, beauty, and sensitivity. Its gorgeous scenery, architecture, and character make it the perfect downtown Savannah romantic destination. Let the romance of Savannah and the Foley House Inn sweep you off your feet. The city is internationally renowned for its rich history and gracious Southern way of life. You could spend days walking around Savannah and taking it all in.
Furthermore, no one leaves Savannah hungry, that's for sure! This city has a culinary option for every pallet and budget. Enjoy anything from the most sophisticated multi-course dining experience to the most casual seafood meal – even in the same day. Casual public houses, trendy bar scenes, hot nightclubs, and live music abound throughout Savannah. If you're looking for entertainment, you'll easily find it. Consequently, of course, major events like the annual St. Patrick's Day festivities and the Rock 'n Roll Marathon tend to take center stage, but you'll find countless fun events throughout the year.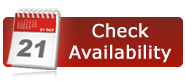 downtown savannah