The Foley House Inn offers the perfect place for your Savannah historic district bed and breakfast stay. As a matter of fact our best features is our location. You'll not find a more centrally located and convenient lodging choice anywhere in Savannah.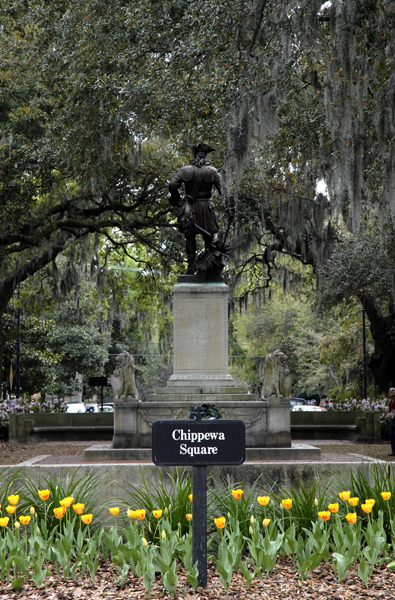 In addition to the famed Savannah Riverfront, there are museums, parks, shops, and restaurants. Coupled with other attractions all within walking distance of our front door. We are just off Chippewa Square. At the same time if you're flying into Savannah (the airport is just 20 miles from us, by the way), forget about needing to rent a car. If you're arriving by car, find a place to park for the entire weekend. As a matter of fact you won't need to drive anywhere else.
In the first place our Savannah historic district bed and breakfast sits at the corner of Bull and Hull Streets. We are in the center of the one-mile square grid that makes upThe Savannah Historic District. Most noteworthy we are America's largest preserved historic district. All in all we are  surrounded by history on every side. Here are just some of the Savannah highlights you'll find nearby:
The famous "Forrest Gump Bench" (where the title character is waiting for the bus in the movie)
The Mercer House (made famous by the book and movie Midnight in the Garden of Good and Evil)
The Lady & Sons Restaurant (Paula Deen's popular eatery)
River Street (Savannah's premier thoroughfare)
The Savannah Theatre (the oldest perpetually open theater in America)
Savannah College of Art and Design (one of the country's most prestigious art institutions)
The birthplace of Juliette Gordon Lowe, founder of the Girl Scouts
Location Counts
Notwithstanding even though we're in the heart of it all, you can trust that when it's time to turn in for the night, you'll find yourself in a quiet neighborhood. The only traffic you'll hear outside our Savannah historic district bed and breakfast is the occasional horse-drawn carriage. By all means don't miss our complementary evening wine reception.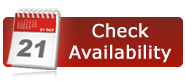 Savannah historic district bed and breakfast