Parking At The Foley House Inn
There is on-street parking in Savannah. The City of Savannah enforces parking regulations Monday through Saturday 8am – 8pm. The cost is $1.00 per hour. Sunday and holiday parking is free. You may pay for your space at the on-street kiosk. There are ample spaces near the Foley House Inn.
You can also download the Savannah Parking App here:
http://www.savannahga.gov/parksavannah
It's free and easy to use.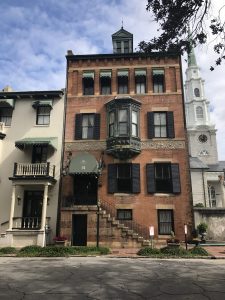 When you arrive, please pull into our loading zone in front of our building. Come up to our front desk and we will check you into the hotel. We will also be happy to help you find a  parking space and carry your bags to your room.
If you have any additional questions, please feel free to call us toll free at (800) 647-3708. We will be happy to assist you in any way we can. We look forward to your arrival.