The Foley House Inn is a 19 guestroom BB Savannah GA. All of our guestroom accommodations feature a private bath, high quality bath amenities, individual thermostat controls, king size beds with quality linens, complimentary bottled water. Some of the rooms in this BB Savannah GA, have Jacuzzi tubs. Especially significant in the Foley House Inn BB Savannah GA is our cuisine.
Explore Savannah
You will be welcomed each evening at 6:00pm with our complimentary wine service. This is a wonderful time to meet other guests if you wish. Finally, every morning you will be treated to our full southern breakfast. It's always cooked to order and we offer a variety of entrees that change every day. Our breakfast is served at individual tables with white tablecloths and napkins. You can choose to eat in our parlor or weather permitting, outside in our private courtyard next to our fountain. Not all rates include breakfast.
Our historic BB Savannah GA is located in the exact center of the Savannah, Georgia Historic District. You will not need your car after you park it. Every attraction and restaurant is within walking distance.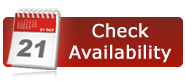 When deciding on a romantic BB Savannah GA, consider the value you receive at the Foley House Inn. Compared to other hotels or chain properties we offer free amenities that they will charge for. When you step through our front door everything is included. There is never a resort fee or an extra charge for anything. We value our guests and we would never nickle and dime you so that you felt cheated when you get your final bill. You will want to return and tell your friends and family about our Inn. Now that's value. It's the kind of value you will appreciate when staying at our historic property. You won't find anything like this along the side of a highway. It's worth the trip to Savannah.
BB Savannah GA