Foley House Inn Gift Certificates
You can purchase a Savannah Bed and Breakfast gift certificate at the Foley House Inn for any amount. Our Savannah Bed and Breakfast gift certificate never expires and we can send them to you or directly to the recipient. All of our rooms include:
Exceptional cuisine (a full made-to-order breakfast and evening wine reception)
Complimentary bottled water in every guestroom
Flat screen, high definition televisions in guestrooms
A secluded and intimate courtyard
Friendly and courteous staff to attend to your every need
Incomparable location in the heart of Savannah's Historic District
The genuine, authentic Savannah experience
All gift certificates are valid for five years from date of purchase
The holder of the Gift Certificate or Coupons must book their reservation directly with us by phone or on the Foley House Inn website (www.foleyinn.com). We will NOT accept gift certificates or coupons for reservations made on 3rd party sites such as booking.com, expedia.com or any others.
If you thought B&Bs weren't for you, think again. You'll find everything you need to celebrate romance with a Savannah Bed and Breakfast Gift Certificate from king and queen beds with luxurious linens to deep double whirlpool tubs, walk-in showers. But they can also be a terrific place to visit with Pets. We welcome your pet in our pet friendly rooms.
You'll get a lot of bang for your vacation dollar too since homemade multi-course breakfasts, and evening innkeepers' receptions are part of the deal. The extras can add up to more than $100 in value over the course of your stay. Add in fee-free wi-fi, bottled water, central location and wonderful concierge service, and savings add up. You won't find those annoying resort fees when you buy a Savannah Bed and Breakfast gift certificate at the Foley House Inn
If you're a traveler who loves to meet others and seeks an insiders' knowledge of the region, this Savannah B&Bs work well as the choice accommodations. The intimate nature of our inn lends itself to meeting other guests easily over breakfast or afternoon refreshments. Innkeepers have often gotten into the business because they love to share their knowledge of the region and have gone so far as to arrange discounts and preferred times for their guests. But you will never be forced to sit and have breakfast with someone unless you want to. Our in is large enough to offer plenty of privacy to our guests.
Next time you are traveling solo on business, try an inn instead of an anonymous hotel. "You won't be as lonely," and depending on the time of the year we do offer corporate rates to business travelers. Even if you have to leave early, the innkeeper can arrange a to-go breakfast. There's also the comfort in knowing you'd be missed if you didn't return at night.
Please note that all gift certificates are non-refundable.
Please call us  at (800) 647-3708 and let us help you in purchasing a Savannah Bed and Breakfast gift certificate for a loved one. You can also check our availability here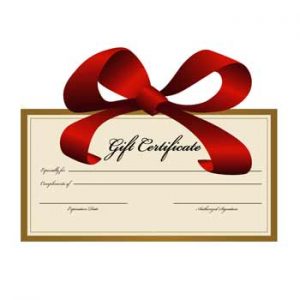 Savannah Bed and Breakfast Gift Certificate