The Foley House Inn is a 19 guestroom Georgia B&B located in the center of the Savannah, GA historic district.
You'll not find a more centrally located Georgia B&B anywhere in the Savannah historic district. We know once you walk through our doors that you'll be inclined to stay for a spell. Don't, there's more to see and do in Savannah. We don't want you to miss a thing! Consider one of our fun getaway packages when planning your trip.
If you can't bear the thought of leaving your dog behind, you don't have to.  You'll be delighted to know that we also have pet friendly Georgia B&B rooms available. Savannah is renowned for her old world English antebellum style of cobblestone streets and unique garden squares. Live oak trees draped in Spanish moss accentuate historic homes in this top tourist destination. Georgia's First City and the Hostess City, just two of the names Savannah has become known for. We are uniquely set up to allow you to live like a local in perfectly located historic Georgia B&B.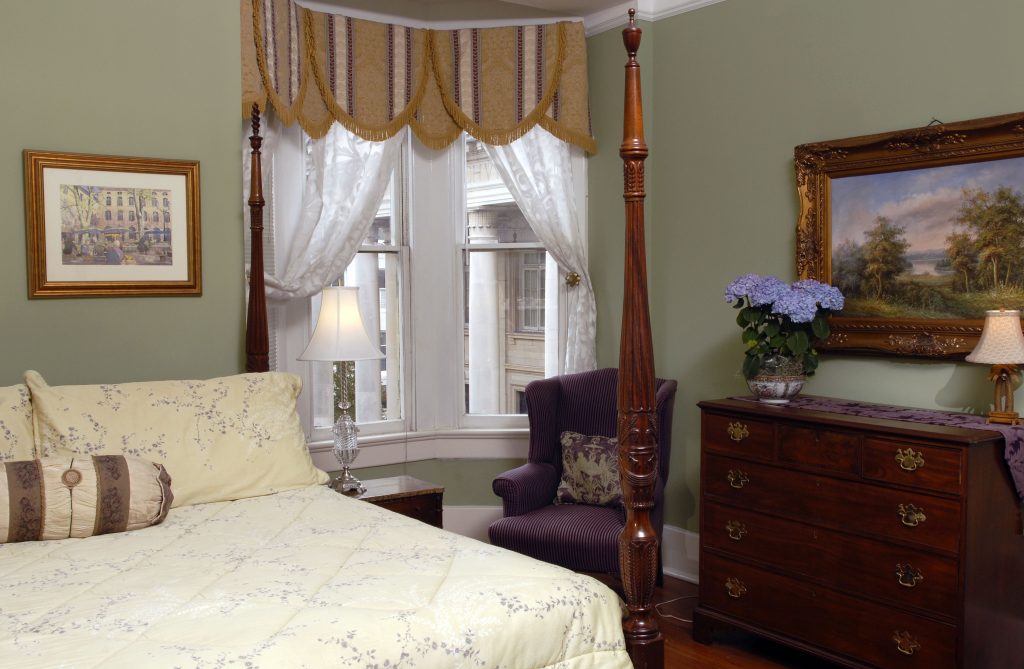 The Foley House Inn takes the term "bed & breakfast" to an entire new level. Furthermore our unsurpassed Georgia B&B cuisine is something you will come back for. We  offer each guest a delicious Southern breakfast cooked to order right in our kitchen. Additionally we offer two other food services that are included with your room price. Join us for a complimentary glass of wine each evening. We make them fresh everyday.  Hence it's the perfect way to relax and celebrate after a day of sightseeing. Likewise, don't forget about our sweets! A Foley House Inn tradition – every day by 3 pm, you'll find complimentary, freshly baked delicacies, available in the parlor. We bake something different every day, so you never know which sweet treat awaits you at this Georgia B&B.
There are a number of romantic restaurants within easy walking distance of our Georgia B&B. We can also schedule a private carriage ride. Enjoy specially designed vacation packages at The Foley House Inn. Take advantage of our excellent location for your next Savannah vacation. Consequently elegant accommodations, welcoming staff and a superb location are all here. Make The Foley House Inn the choice for vacations in Savannah.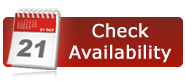 Georgia B&B