When looking for a popular Savannah bed and breakfast, take a look at the Foley House Inn. We are a 19-room Savannah Bed & Breakfast in the exact center of the Savannah Historic District. When you stay at our luxury Savannah hotel you will not need your car. You will have an easy walk to every restaurant and attraction right from our front steps.
Now we know what you are thinking…"I don't want to stay at a B&B, I want a hotel. B&B are for other people." We before you make up your mind, let us tell you about what we offer…
Location – You will not find a popular Savannah hotel with a better location. We are right in the middle of everything on a quite street facing Chippewa Square.
Service – Our friendly, experienced staff knows Savannah inside and out. Ask us where to eat and what to do and see…We are dying to tell you.
Rooms – No cookie cutter hotel rooms here that you have stayed in 100 times before. This is an authentic Savannah mansion that was built in 1870. Every room is unique and large…some are very large. All have comfortable chairs and some have balconies and Jacuzzi tubs. You will not find anything like this at a chain hotel. You have a unique opportunity to experience authentic Savannah at our popular Savannah bed and breakfast.
Food – We make it all right here and just for you. There are no 30 gallon pots in our kitchen. Our chefs cook and bake everyday to bring you fresh and delicious epicurial options. We prepare breakfast every morning. In addition, all of our guests are invited to our complementary evening wine reception at our popular Savannah bed and breakfast. And it's all included in your room price.
Individual tables – If you want privacy at breakfast you got it. If you would like to talk to your neighbor feel free. We don't force any uncomfortable conversations. It's all up to you.
Romantic – We will know your name and welcome you home each day. You can enjoy the spacious seating in our parlor, the serenity of our garden patios or relax in your room and we will leave you alone at this popular Savannah bed and breakfast.
Pet Friendly – Yup, bring them! We love them but if you don't we understand and we will put you in a room that does not allow pets.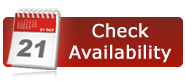 popular Savannah bed and breakfast