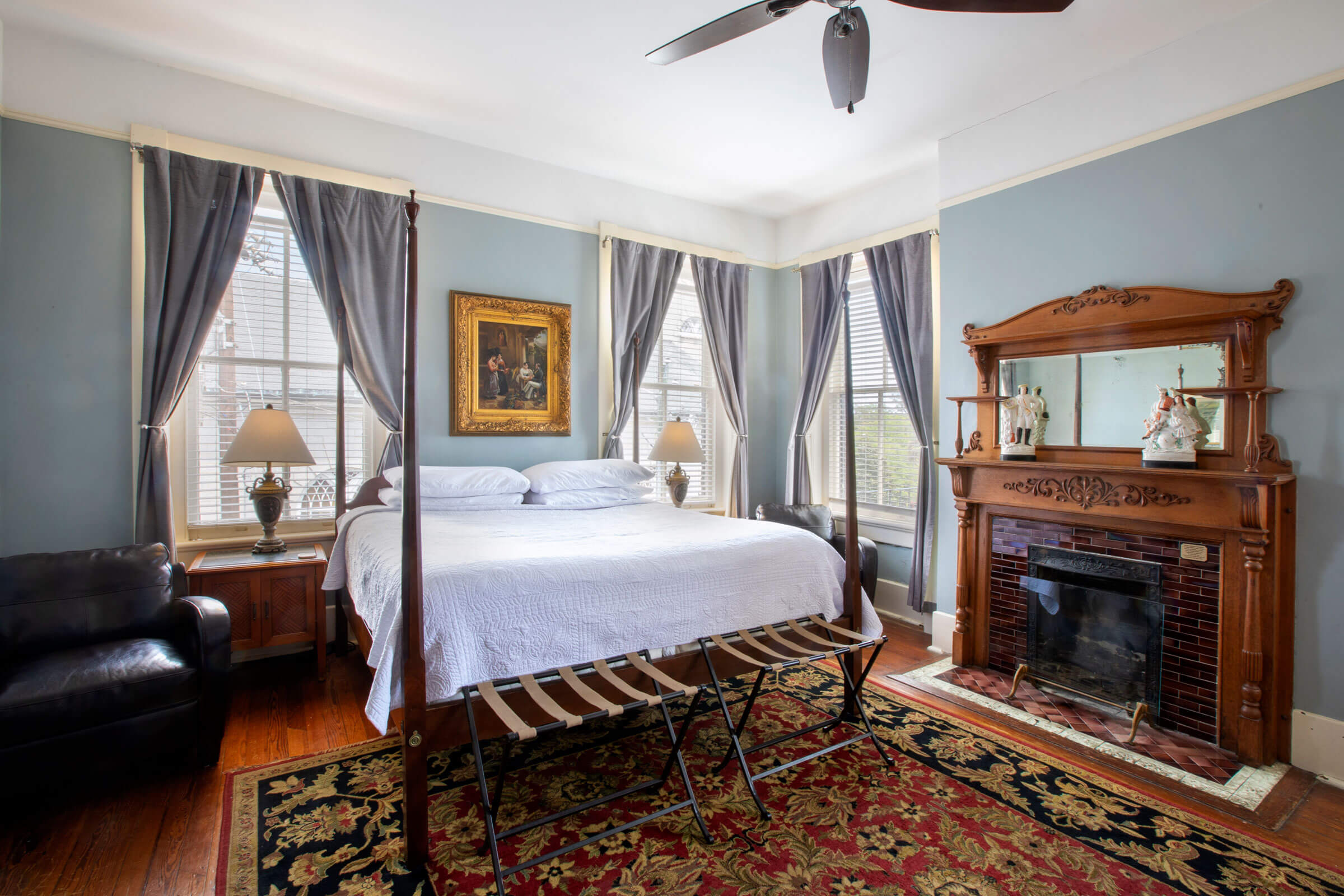 The Foley House Inn is a premier Savannah GA inn located in the center of the downtown Savannah Historic District. Our 19 guestrooms all with private baths, feature high quality bath amenities. Many of our over sized guestrooms have wonderful views. Three of our rooms feature private balconies that overlook Chippewa Square or our private garden patio. Several of our rooms also have large Jacuzzi tubs.

Every room at the Foley House inn includes values you will not find at any other Savannah GA inn. We treat our guest with an evening wine reception in our parlors every evening. Each morning you will awake to fresh brewed coffee and our cooked to order, full southern breakfast. All of this is included in your regular rate room price. There is no extra charge for anything. We also offer a discounted rate for those who wish to skip breakfast.
You will also benefit from our outstanding location. This Savannah GA inn is located in the exact enter of the Savannah Downtown Historic District. Once you arrive you will not need you car for anything. You can walk to all of the downtown restaurants and attractions. Savannah is a beautiful city to walk in. There are over 20 squares to enjoy. Each with it's own special charm and history. Savannah was spared destruction during the American Civil War and it's beauty still flourishes.
Finally, and best of all, you will enjoy the charm of our wonderful staff. We aim to please at this Savannah GA inn. Our experienced staff knows Savannah and will be happy to share with you the best places to eat and visit during your stay. Don't bother with some outdated book or a biased website review, we will tell you where to go and why. Talk a look at out TripAdvisor reviews and you will see how much our guests rave about the staff.
Savannah GA inn