When searching for Savannah Georgia Inns, you can not make a better choice than the Foley House Inn. If you are a regular hotel visitor, experience the difference that the Foley House Inn can deliver. When you are selecting your lodging or accommodations , remember a few important facts. Firstly hotels do not have the personalized attention that this Savannah Georgia Inns provides. Secondly hotels do not have the unique and authentic Savannah environment. Few hotels do not have the gourmet breakfasts, or other complimentary food that we offer. Moreover rarely do hotels have that feeling of intimacy and exclusivity that this Savannah Georgia Inns gives you. More importantly you can't count on a hotel to have the in-depth knowledge of Savannah activities that our Bed and breakfast can deliver. In other words treat yourself and experience the accommodations difference between a hotel and an authentic Savannah Georgia Inns.
Choosing a Savannah Georgia Inns over a hotel means you'll be receiving somethings special. From the moment that you arrive you can expect attentive, personalized service that you can only receive from bed and breakfasts. There are many fine Savannah hotels, but if you want to be known by name instead of room number then come to a Savannah Georgia Inns. Consequently the Foley House Inn will help you to redefine exactly what it means to relax and catch your breath in Savannah.
We Can Deliver
Other Savannah Georgian Inns will claim to have the best staff. Call us and find out how we can meet all of your needs. Visitors choose to vacation at Savannah Georgia Inns for different reasons. Some in order to unwind in the warm weather or to investigate our history. Others come for a peaceful experience or for the vibrant art gallery scene. Many love our Southern flavor or for the many outdoor activities. Some come to rediscover romance and tranquility. You'll make the most of it here at the Foley House Inn. Browse our site and you'll find detailed information on our packages. You will learn how to get special discounts, in-depth details on each room. plus there is more information on all Savannah activities.  We give you better service than any hotel in Savannah. Most importantly we offer the best Savannah Georgia Inns vacation possible!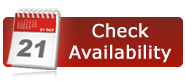 Savannah Georgia Inns