The Foley House Inn is a Savannah small luxury hotel located in the exact center of the Savannah Historic district. We are a short and easy walk to all Savannah restaurants, shopping and attractions. With its unique location in the heart of Savannah, the Foley House Inn has always been the first choice for a discerning clientele. Those seeking a Savannah small luxury hotel love us. Consequently people come from all over the world to visit Savannah and stay at our Savannah small luxury hotel. In addition we are located directly on Chippewa Square where Forrest Gump ate his chocolates.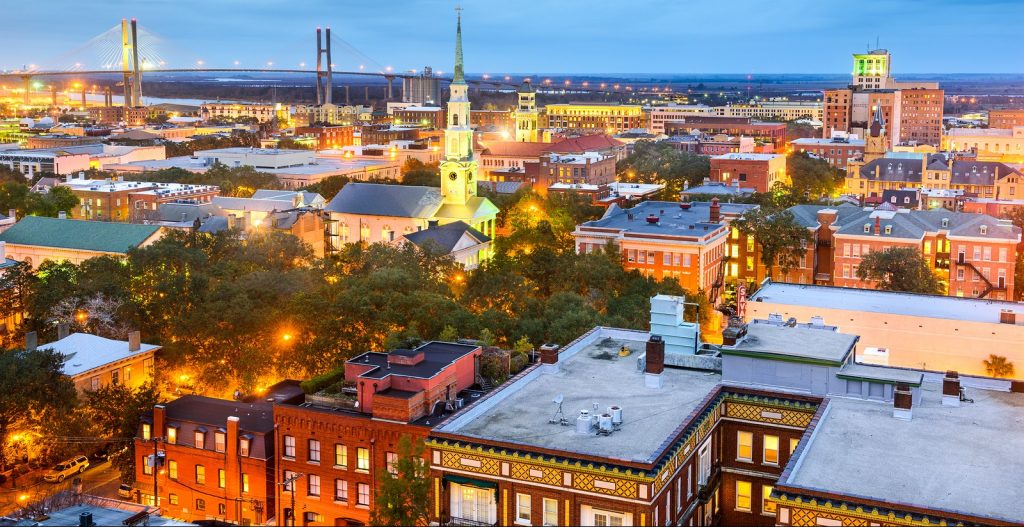 This Savannah small luxury hotel personable staff ensures guests have a memorable experience while visiting Savannah, GA. The Foley House Inn offers an array of upscale amenities, delicious Southern breakfast cooked to order right in our kitchen. We also offer an evening wine reception. All included with your room price when you book direct.
We also offer complimentary Wi-Fi. Guests can also enjoy the coffee and tea throughout the day. Whether you're visiting for a few nights or staying for an extended period, our Savannah hotel offers artfully comfortable accommodations to complement your visit. Our classic guestrooms display rich, soothing earth tones that impart a tranquil ambiance and classic sophistication with turn-of-the-century design. Check availability here.
Whether you are traveling for business or pleasure, let us make your stay one that you will remember for a lifetime. You will experience true Southern hospitality from our staff, who are here to ensure your time with us is exceptional.  From the moment you walk in, we will greet you with a smile, making you feel right home.  Relax in a luxurious room, while you get ready to go visit the local sites.  Ask one of our Guest Service Agents about local attractions, tours, and restaurants.  They will lead you in the right direction.  Service is our business. We look forward to welcoming you to our Savannah Small Luxury Hotel.

Savannah small luxury hotel