Southern Living Magazine named the Foley House Inn the Best Inn in the South in 2017. We are proud to receive this honor from this distinguished publication.
See the full article here
Southern Living Magazine celebrates the best of Southern life. Hence they share authentic experiences and advancements in Southern culture through their articles and essays. Most noteworthy topics that include Home & Garden, Southern Style and Beauty and most importantly, Travel and Food.
Established in 1966, Southern Living was created to highlight the beauty and culture of the growing South. Since then, Southern Living magazine has become one of the largest lifestyle brands in the country hence it is committed to sharing the region. The editors and writers of Southern Living Magazine say they love the South with their fans through the magazine, website, social sites, videos, cookbooks, special editions, and above all, licensed products.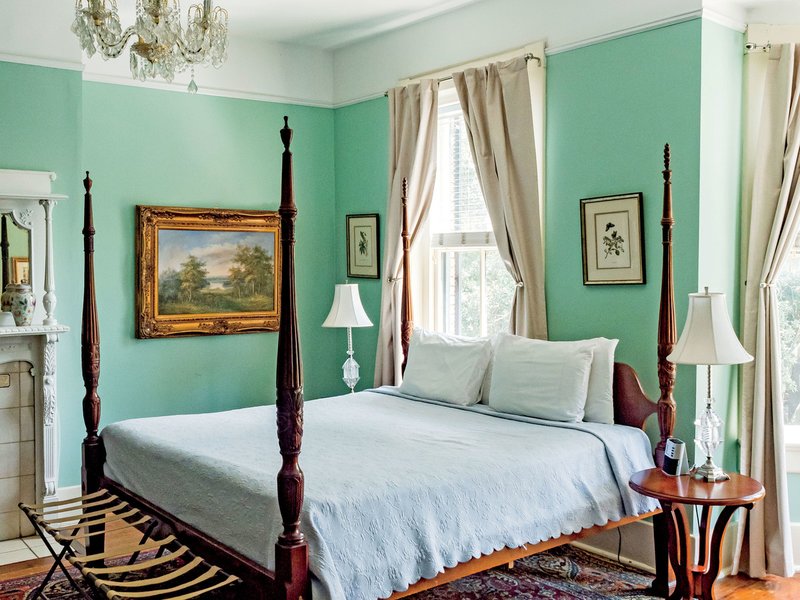 Steeped in history, and rooted in charm, the South is a cultural mecca. The culture here is more distinct than anywhere else in the country. Southerners find their identity in the literature, musical styles, cuisine, and that oh-so-famous hospitality that have all evolved from such a rich history. There's no place more soulful than the south. Throughout history no person has ever lost weight when visiting Savannah. The food will delight you. Our outstanding selection of quality local restaurants will dazzle you. Trust us, you will never be hungry again.
Food
Any thoughts of dieting have to be forgotten when you visit this town. True Southern food involves indulging in the likes of crispy fried green tomatoes, ham-hocked collard greens, deliciously smothered pork chops, and consequently fried chicken. For that reason Savannah Living offers reviews of many fine Southern restaurants. From casual mom-and-pop choices with great food to fine dining establishments specializing in Low Country cuisine.
Southern Living Magazine Foley House Inn