Savannah Honeymoon ~ Bed and Breakfast ~ Savannah, GA
Celebrate your marriage with a Savannah honeymoon at one of the most romantic bed and breakfast inns in the South…the Foley House Inn.
The luxury accommodations in our 19-room historic bed and breakfast have a variety of features. Some of our rooms include:
•Jacuzzi tubs
•private balconies
On your honeymoon, you can enjoy breakfast in one of our courtyards and a wine reception each night from 6:00pm to 7:00pm.
Some of Savannah's best restaurants are within easy walking distance of our bed and breakfast, Tybee Island is just a 30-minutes drive away, and there are enough things to do in Savannah to fill a weekend, a week, or even a month!
If you're looking to stay downtown for your Savannah Honeymoon, there is no need to rent a car. The best way to see downtown is by foot, bicycle or carriage ride. Cabs are not readily available on the street, so if you need a lift, we recommend calling Savannah Pedi Cabs, which will come to your destination in 10 minutes. There is also the Downtown Area Shuttle, which is a trolley bus that offers free hop-on service.
A Savannah Honeymoon is the perfect destination for a stateside escape. This charming city manages to retain its Southern gentility while keeping up with modern times. Oak trees line Savannah's streets, moss draped trees line its Streets and horse-drawn carriage rides remain a legitimate mode of transportation. However, in stark contrast to its antebellum mansions and old-fashioned Southern hospitality is an edgy culinary scene, trendy boutiques and farmers markets that are sure to impress even the most seasoned traveler.
The ideal time to experience a Savannah honeymoon is from March through June. The city is filled with blooming honeysuckle and magnolias so in addition to being beautiful, it smells absolutely divine. Although early spring through summer may be the most beautiful, the peak season often brings crowds. To avoid the masses yet still enjoy some of the city's best weather, try to visit in early spring in September – November. If you plan to go in summer, although this charming city will still be quite picturesque.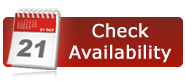 Savannah Honeymoon