There are many fine places to stay in Savannah. The Historic district is full of hotels of all sizes. But if you desire a real taste of Savannah, come to the Foley House Inn. Of all the places to stay in Savannah we are an authentic Savannah town home that was built in 1860. Here at the Foley House Inn we are more friendly than formal. Whoever you are, wherever you're from, we'll welcome you with true Southern hospitality.
Each afternoon we offer sweets and tea that are all prepared here on the premises. Our chef India takes great pride on her baking skills. You will be surprised at her offerings. Each evening we offer wine and hors d'oeuvres from 6:00pm on. This is the perfect time to meet some of our other guests. This social time is what makes the Foley House Inn one of the finest places to stay in Savannah. Naturally each morning we offer our full Southern Breakfast. It is served in our parlor or in our courtyard.
Travelers seeking places to stay in Savannah Georgia appreciate our attention to detail in addition to the beauty and quality of the accommodations, and the added value of our hospitality services. Furthermore we offer a wide variety of rooms at The Foley House Inn. All of our rooms rooms are all uniquely decorated. This is not a chain hotel so no two rooms are alike. Call us at 800-647-3708 and ask for room details. You can also check our availability on-line.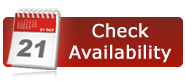 Hip and historic, robust and refined, The Foley House is where you will fine it all when researching places to stay in Savannah GA. It's where history is our foundation but modern day comforts spoil our guests. Why stay at a chain hotel. You can do that anywhere. This Authentic Savannah mansion is one of the most unique places to stay in Savannah. Please come see us soon!
Places to stay in Savannah