Savannah Girls Weekend  ~ Foley House Inn Bed and Breakfast ~ Savannah, GA Historic District

A Savannah Girls Weekend is just what you deserve.  Get away from work, the kids, the husband, the chores! Looking for some "me" time with a group of your favorite girlfriends? When trying to think of Things to do in Savannah we invite you to come to the Foley House Inn. This is where where pampering and gracious living are part of the everyday offerings. Organize your Savannah Girls Weekend at our historic bed and breakfast.
From complementary breakfast to evening wine reception in the courtyard to Jacuzzi tubs, luxurious bedding to private balconies…you'll feel like you're in another world!
Whether you live in Savannah and need a local weekend getaway, or you're coming from far away, you'll be sure to return home rested and rejuvenated. Furthermore you'll find no shortage of things to do during your Savannah Girls Weekend.
With 19 bed and breakfast rooms, spread across 3 historic buildings, we can accommodate a Savannah Girls Weekend of just about any size. Most noteworthy we'll help design your girls weekend activities to your exact specifications all featuring private comfortable rooms. Hence you can relax and enjoy.
The Foley House Inn is located in the center of the downtown Savannah Historic District. Once you park your car you can walk to any bar or restaurant in about 10 minutes. You won't need you car at all. You can be picked up at the Inn for a private horse drawn carriage tour. We can also call a pedi-cab for you. Within easy walking distance of our bed and breakfast, there are:
Please note: Each room at our bed and breakfast has a private bathroom and our concierge will always help you find plenty of Things to do in Savannah GA-Girls Weekend.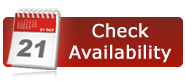 Savannah Girls Weekend