Savannah Romantic Getaway ~ Bed and Breakfast ~ Savannah, GA
There's nothing like a Savannah romantic getaway to spark, nurture, or celebrate love…and there's no better place to nestle in than the Foley House Inn!
Savannah is one of the most romantic cities in the South, and our historic bed and breakfast is the embodiment of romance…from Jacuzzi tubs to private balconies to courtyards and gardens.
Our bed and breakfast is a great place to any type of Savannah romantic getaway weekend, including:
•New Love Trysts
•Weekends Away to Reconnect
•Marriage Proposals
•Anniversaries
•Birthdays
•Special Occasions
•Valentine's Day
•New Year's Eve
There are a number of romantic restaurants within easy walking distance of our bed and breakfast, and we can also schedual  a private carriage ride. Enjoy specially designed vacation packages at The Foley House Inn and take advantage of our excellent location for your next Savannah vacation. Elegant accommodations, welcoming staff and a superb location in the Savannah Historic District make The Foley House Inn the perfect choice for vacations in Savannah. Find the right special for you and start planning your stay today at The Foley House Inn. The perfect romantic getaway in Savannah, GA awaits you at The Foley House Inn. Visit historic mansions and homes, stroll the lovely Savannah waterfront and experience the many sights of enchanting Savannah, Georgia. Our Savannah boutique hotel is as unique as the city around it, and its rich history is matched only by its comfort, thoughtful amenities and ideal location in Savannah's Historic District. Located just 20 minutes from the Savannah airport, this Savannah romantic getaway offers all the amenities and Southern hospitality you expect from a luxury inn.
Please note: At our bed and breakfast, which is located in downtown Savannah, we have bed and breakfast packages, as well as last minute deals.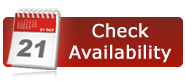 Savannah Romantic Getaway